MARTY GODWIN - Racket Sports Professional
Tennis & Pickleball
USTA PRO of the Year, USTA TOURNAMENT DIRECTOR of the YEAR
If you're looking for a fantastic and rewarding experience in summer racket sports activity in Delaware, adult and children's tennis lessons, pickleball, and clinics in the Delaware Beach resort community, tennis classes, you've found it here! Marty Godwin has moved to the Delaware beach resorts from Los Angeles California where he taught the world's biggest celebrities and also worked at the world famous Riviera Country Club!
Marty Godwin Tennis offers tennis lessons, pickleball, and clinics at Bayside Resort Golf Club for adults and children of every level. Marty has a fantastic reputation and is known nationwide for his ability to make learning tennis easy and fun! His students can play immediately! MGT teaches adults and children the fundamentals and basics of tennis strokes and swings at all zones on the court from baseline to the net. It's this emphasis on the basics that is the foundation of his style of instruction. His passion for tennis, mastery of the game and ability to inject fun into the practice make his program stand above the rest!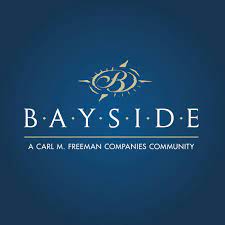 - - Thanks for stopping by - Marty Godwin